Accommodation
New Zealand accommodation options are diverse with something to suit everyone. We will arrange accommodation which suits your desired level of comfort. 
Hapuku Lodge + Tree Houses is a contemporary country hotel located on a deer breeding farm in the South Island of New Zealand, 12 kilometres North of the renowned eco-marine town of Kaikoura. It sits snugly at the base of the Kaikoura Seaward Mountain Range, with the Kaikoura coast and famed Mangamaunu Bay only a kilometre to the east.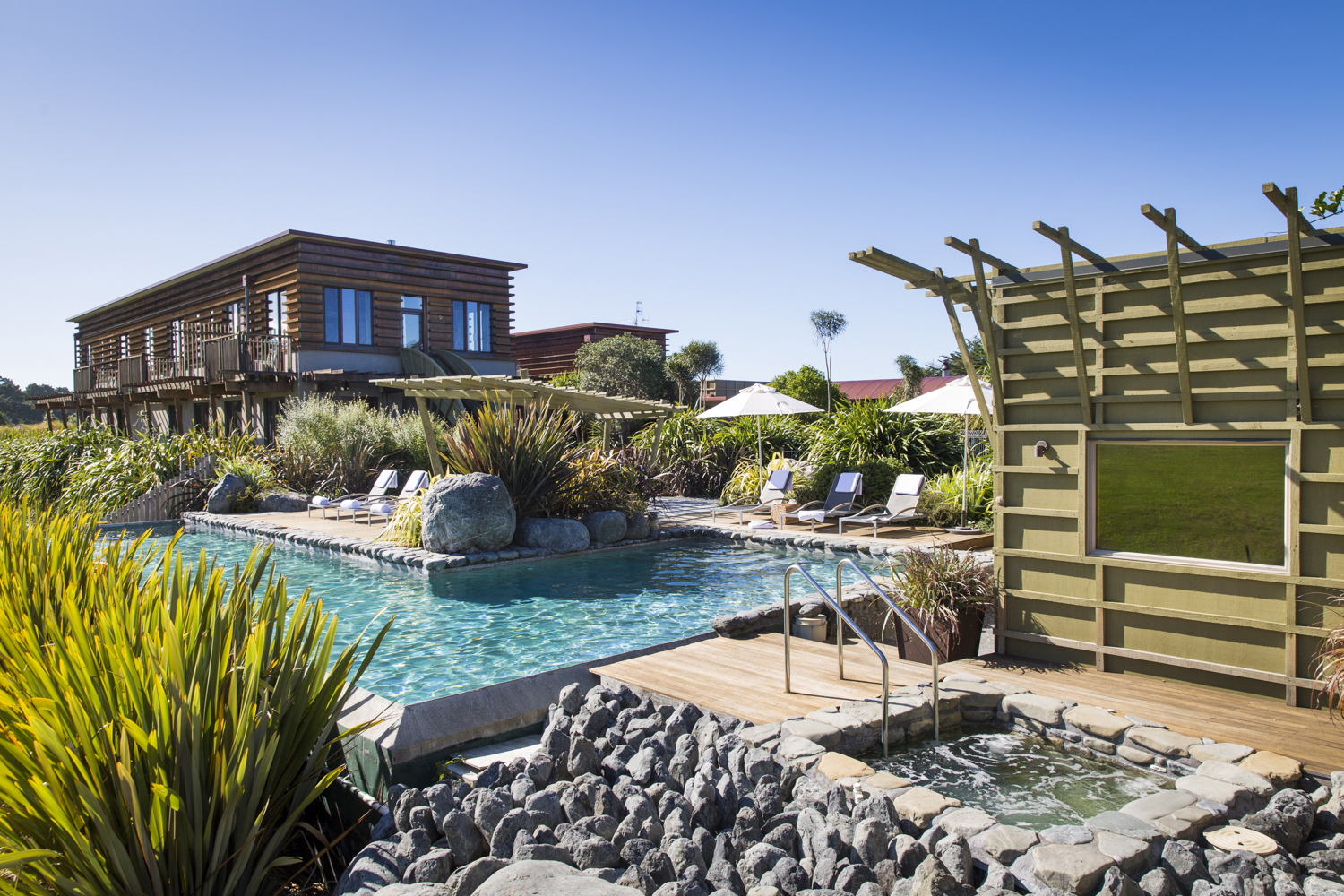 The Lodge provides luxurious accommodation on Kaikoura's rugged coastline, a place for guests to relax in its intimate indoor/outdoor setting and a place from which they can explore the larger maritime landscape of Kaikoura
 Options -
Hotels are 3, 4, 5 star (all with private bathroom facilities)
Select from world class quality luxury lodges, boutique hotels and everything in between
Boutique Bed & Breakfasts, their very own unique character and charm, high quality, meet the locals
Home or Farm stay, allowing you to experience an authentic New Zealand working farm, help out on the farm
Motels, generally for anyone wishing to self-cater, found easily on main streets normally, popular with "Kiwis" 
Self-contained apartments are ideal for people on a longer holiday or for families and couples traveling together
Luxury Lodge
New Zealand has some of the finest quality luxury lodges in the world located in stunning locations. Pamper yourself and enjoy every minute enjoying the pleasures of whatever your heart desires.
Hotel
New Zealand has 100's of hotels all over the country easy to locate and ranging from budget standard to ultimate luxury
Bed & Breakfast
A more intimate, personal experience with locals who are happy to share their vast knowledge to ensure you truly enjoy your stay
Motel
Motels are very popular and located in groups side by side normally on main highways in cities and rural areas. Ideal for self catering families
Farm stay
Farm stays are special, a real kiwi experience, meet truly friendly down to earth families, help out on the farm if you wish
Apartments
Apartments are a great option when you're staying in a major city or resort town. You can cook your own meals, do your own laundry and enjoy the feeling of having your own space while on holiday.
Eco-Friendly Lodge
New Zealand has some of world's 25 best luxury Eco-lodges as voted by National Geographic Traveler
Boutique and Lodge
The perfect choice when you want something special, Boutique & Lodge-style accommodation offers a unique place to stay if you're looking for a little romance, luxury or perhaps a night amongst our world class vineyards.
The George - Park Suite
Hotel Montrel - Penthouse Suite
The George - The Residence
The George - The residence master bedroom
We are confident we have every accommodation need catered for